What small business can you start in South Africa and expect to make money?
There are good business opportunities in South Africa in most cities, towns and townships for mobile battery testing services.
If you want to start a business you need to reduce the risk as much as you can. In days gone by, people believed that starting a food or liquor business was the least risky opportunity.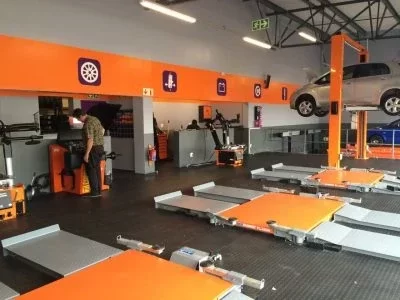 There are good opportunities in less glamorous and less known parts of the economy, and one such opportunity is in the auto industry.
As the economy grows more people have jobs and more people have money to spend. Those people like to buy a car as soon as they can.
Other people start small businesses and have commercial vehicles that need to be maintained well so the business owner can keep on generating an income.
We can expect that more and more people will become vehicle owners and there is the opportunity.
All those cars, bakkies, delivery vehicles and trucks need to be maintained and they will need technicians and service centres who can keep their vehicles on the road and running.
If you want to make use of this opportunity, you will need an honest and reliable provider of all the machinery and tools needed to run a successful garage.
What is the smallest car service business you can start?
Battery problems are one of the car problems that occur most frequently because car owners tend to neglect the maintenance of their car batteries and electrical systems.
Failing batteries is probably only second to tyre failures in South African cars as the cause that takes up most time from car owners.
Batteries are relatively expensive and need to be replaced every few years.
Testing a car's battery regularly is a good idea and battery testing is also the first step in troubleshooting electrical failures in cars.
Battery load testing indicates the amperes produced by a battery. A vehicle battery must generate high amperes to be able to activate the starter motor and turn the engine.
You can start a micro business as a mobile battery doctor by testing car battery health with one or a range of battery testing devices supplied by GTS Equipment.
Because the testing equipment is mostly light and easy to carry around, a mobile battery diagnostics expert can be an asset in the car owner community in any township.
Battery load tester
A battery load tester is a mobile testing device that allows you to test various aspects of a battery's condition.
The model below provides information about
State of charge
Cranking ability
Charging system output
Starter motor test
It needs no external power source and is completely portable.
With a battery load tester, you are able to visit people at home and test the 6 and 12-volt batteries of their electric gate openers, lawn mowers, cars, bakkies and trucks at a small fee.
Many car owners neglect to refill their car batteries with battery water. As an additional service to your mobile battery testing service, you could carry with you a filler bottle of battery water and top up low battery water levels at a small cost.
Keep in mind that the car owner does not only pay for the battery water but actually for the convenience of having his battery water topped up at his home.
Battery filler bottle
Many times, a battery has too little battery water because owners neglect to have it refilled, especially with old model cars with older batteries.
While you test a battery with your portable load tester, you may also want to be able to sell battery water refills.
To provide this service, you will need to have a battery filler bottle in your tool kit.
Battery Hydrometer
A battery hydrometer tests the level of charge of a battery cell.
It measures the voltage of the battery as a percentage of the voltage of the fully charged battery.
You will be able to test a client's battery and immediately tell them if the battery is damaged and can be expected to fail in the near future.
Battery Booster
A battery booster could be your next step to your complete service station.
A battery booster is a power pack that provides low power for long periods. This boosts the battery and at the same time ensures that no electrical components of the car are damaged.
A battery booster is used to jump-start a car with a flat battery and is a safer way than jump-starting from another car's battery because it provides low but adequate power to boost the battery.
Battery Charger
With a battery charger, you can provide an indispensable service to car, truck and motorcycle users, and even garden services in your area.
Everybody who knows that you have a battery charger will gladly make use of your charger to charge their old batteries and you can charge batteries that your battery diagnostics tools have indicated only needs a charge.
Battery Tester
A battery tester allows you to instantly tell your client the state of his vehicle's battery
The Snapon tester pictured below can test 6, 8 and 12-volt batteries, which widens your potential business opportunities. It even tests boat batteries.
It provides you with battery, starter and charging system status.