Wheel alignment saves lives because it increases driving stability extends tyre life and improves vehicle handling and performance.
Wheel alignment is the most profitable bay in the tyre shop, therefore it may be commonplace to see tyre outlets construct multiple bays.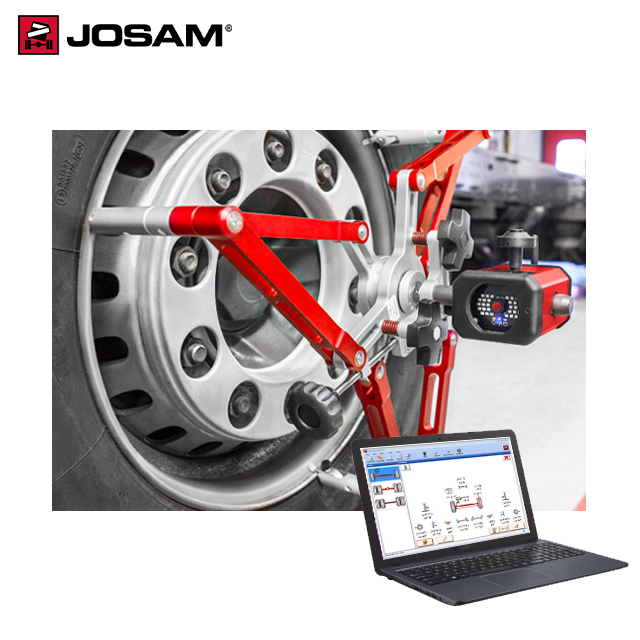 The idea is to buy a machine that offers fast and accurate readings in record time without any comebacks. John Bean is the innovator of 3D technology and offers a high-quality unit used by most tyre companies on the market.
Our wheel alignment machines can be utilized on both lifts and in pits, depending on what you have. We offer three different models to choose from, depending on your needs.
Today there are so many different model vehicles on our roads and it is therefore very important to ensure you deal with a supplier that can offer up-to-date " OEM" vehicle data specs. John Bean aligners all come standard with vehicle specs for 13 different countries.
The reason we group our database in this way is to make sifting through vehicle models quicker to avoid scrolling through models not found on SA roads.
Why would I need a database of a foreign country? Many John bean customers may be situated in countries outside of RSA (or even in towns situated close to borders) and thus receive imported used Japanese vehicles to align.
( V2300 , wrong part number ) and please include our top end movable boom model )
( also tilt sensor )
Tilt sensor
Do you want your camera boom to move up and down to follow your lift? With John Bean we have a better idea. The idea of the camera tilting instead of going up and down saves time, and energy and is far more reliable. It is just a better idea!
Tyre changers for passenger cars
The tyre changer is probably the most abused and hard-working piece of machinery in the tyre shop today.
The handling of mag wheels has also become a delicate topic on the lips of shop owners since the huge concerns of trying to avoid scratching these shiny pearls.
Whilst we do offer a conventional clamping method we also offer a " centre post" clamping machine to better clamp expensive wheels. Talk to us about these options.
At GTS we have a wide variety to offer you depending on your needs.