GTS Garage Equipment is a leading supplier of garage equipment and tools to the automotive trade in South Africa.
Based in Alrode, Gauteng, GTS is in the midst of the industrial engine room of South Africa but has the infrastructure to supply and provide outstanding after-sales service in any of the nine provinces of South Africa.
GTS equipment and tools can be found in garage workshops, tyre outlets and micro tyre businesses in cities, towns and townships all over the country.
WORKSHOP EQUIPMENT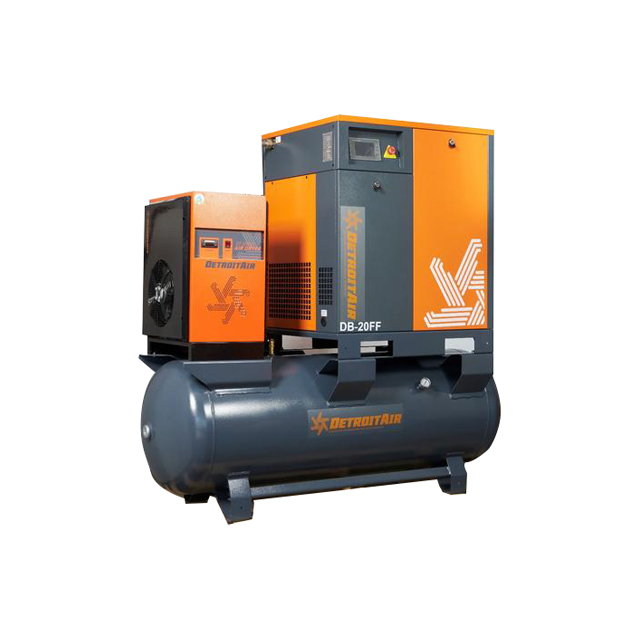 We offer a wide range of general workshop equipment and tools.
Whilst you may have an idea of what you want, take a look through our range as you might stumble across items that you may not have remembered.
GTS provides everything you need to have a well-equipped mechanical workshop.
We provide reliable machinery, tools and accessories to make your workshop profitable.
---
Air-Compressors·
Screw Compressor from 10HP – 200HP·
Piston Compressor from 3HP – 20HP·
Air dryers available for all models
We offer both screw and piston-type compressors. You may consider which of the two would be the right choice but there are various factors to consider.
The old-fashioned "piston type" compressor still has a rightful place in the common workshop as this is a typical "start/stop" machine.
In contrast, the screw compressor prefers to run constantly to ensure a constant air demand.
The nature of a tyre shop is more suited to a piston-type machine as the air demand is not always
constant, however, a busy store with a high air demand might call for a" screw-type" compressor.
Contact us to discuss your air demand so we can narrow down what may be better suited to your business.
Air dryers
Air compressors not only supply compressed air, but they also generate water which contributes to breakages and high maintenance of your pneumatic tools and equipment.
Equipment and air tools are not designed
to have water run through them and therefore it is imperative to add an air-dryer to your air compressor.
The days of purchasing a compressor without the dryer have become few or perhaps the budget might be tight.
Dryers come in various sizes to match the
size of the compressor output, and this is the case to ensure optimal effectiveness to provide a dry airline. Too small dryer will not take all the water out the line and too big of dryer will ice up your airline , so speak to one of our consultants to guid
you right.
"I don't need an air dryer; I have multiple water traps on my airline". These words are far from the truth, water traps do help but they are believed to only take out about 15% of the water in a typical airline.

Please note that some compressors come with " built-in" air dryers from the factory and some compressors need an " aftermarket" job in order to build one next to your existing compressor. Either way you need a 220volt plug point in your compressor bay to be
installed for your dryer.
Airline
Airlines can be constructed using either galvanized pipe, copper, or plastic. All these types will suffice however each one has its positive and negatives, again we can discuss the differences.
Please take care before accepting an airline installation because there is much to consider as getting this wrong could ruin the effectiveness of your compressors ability to provide an effective air demand, the wrong type of installation and inferior air fittings could cause
you to spend more money on electricity, have restricted air flow and cause unequal air pressures in the line… do it once and get it right the first time!
---
ALIGNMENT LIFTS AND RACKS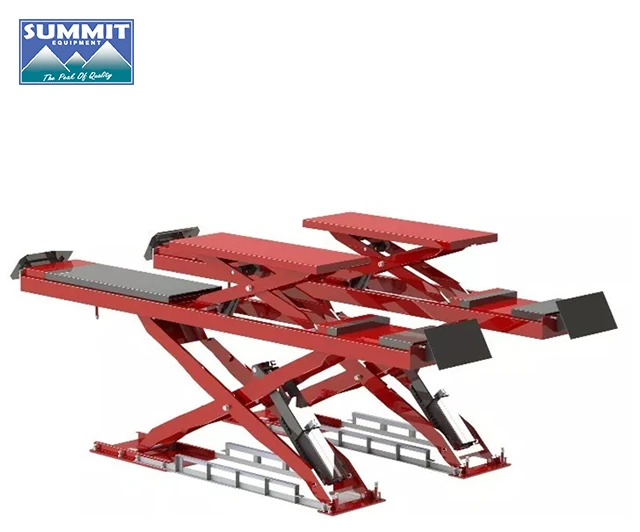 A wheel alignment lift is an indispensable part of a wheel alignment centre.
In order to do the wheel alignment, the technician needs to inspect the vehicle to ascertain whether they are in good condition or need to be replaced before the wheels can be aligned effectively.
The alignment lift must have reliable built-in turn and skid plates. Turn plates are used to check toe-out and caster when the wheels are steered to either side. Slip plates are necessary with independent rear suspensions so the suspension can settle to its normal ride height.
---
AUTO WORKSHOP LIFTS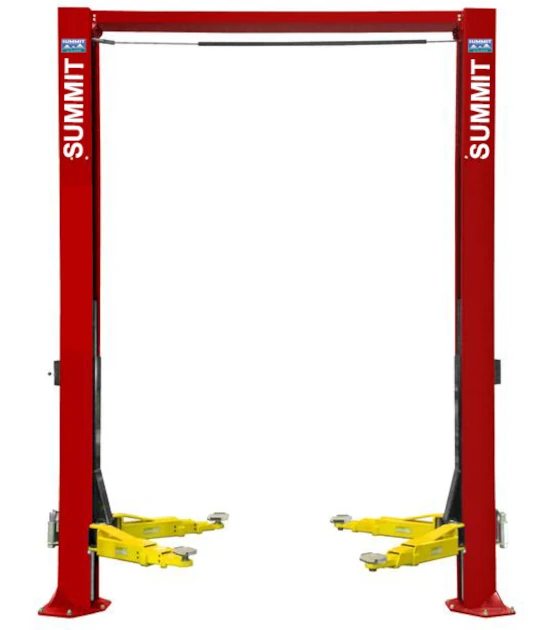 Workshop car lifts are important and basic but necessary garage equipment.
It allows the technician effective access to the car as well as reduces expensive space used for inspecting cars in a small workshop area.
---
Auxiliary jacks
We stock two different types, the locally manufactured jack is used for the " space saving it" as it comes with a lowered cradle and the fully imported jack is better suited for an alignment pit rack or a 4 post
lift.
---
BATTERY EQUIPMENT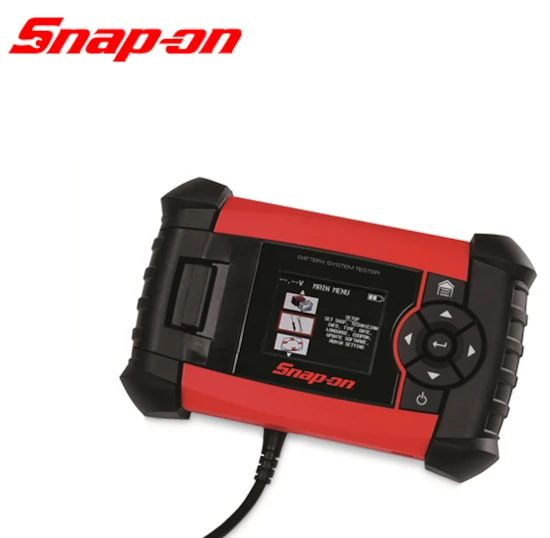 The battery is the heart of any vehicle.
That makes battery service, testing and maintenance equipment some of the most important tools in the technician's toolbox.
Testing a battery at least every six months help reduce the chances of battery failure.
PASSENGER WHEEL ALIGNMENT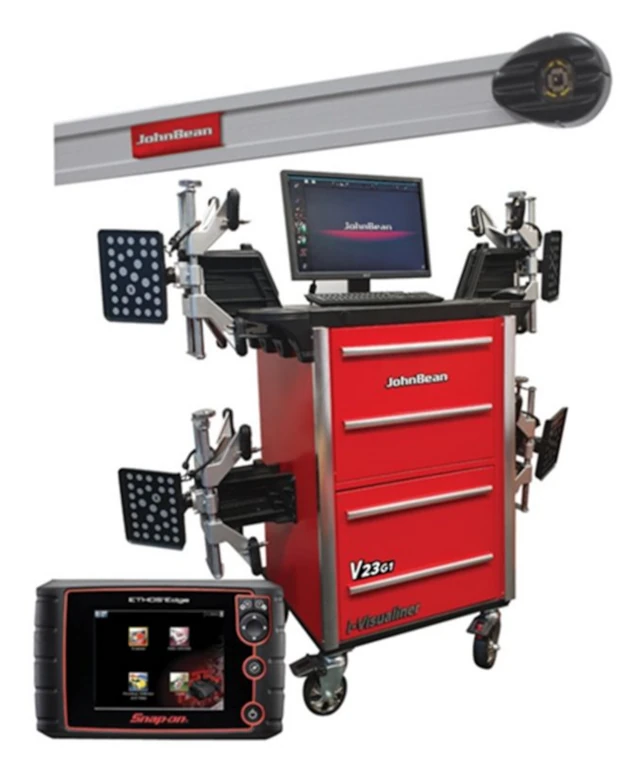 Wheel alignment saves lives because it increases driving stability extends tyre life and improves vehicle handling and performance.
GTS stocks the top passenger wheel alignment brands.
---
Wheel alignment
Wheel alignment saves lives because it increases driving stability extends tyre life and improves vehicle handling and performance.
Wheel alignment is the most profitable bay in the tyre shop, therefore it may be commonplace to see tyre outlets construct multiple bays. the
idea is to buy a machine that offers fast and accurate readings in record time without any come- backs. John Bean are the innovators of 3D technology and offer a high-quality unit used by most corporate tyre companies on the market.
Our wheel alignment machines can be utilized on both lifts and in pits, depending on what you have.
We offer three different models to chose
from depending on your needs.
Today there are so many different model vehicles on our roads and it is therefore very important to ensure you deal with a supplier that can offer up-to-date " OEM" vehicle data specks.
John Bean aligners all come standard with 13 different countries of vehicle speqs.
The reason we group our database in this way is to make sifting through vehicle models quicker to avoid scrolling through models not found on SA roads.
Why would I need a database from a foreign country? Many John bean customers may be situated in countries outside of RSA ( or even in towns situated close to borders ) and thus receive imported used Japanese vehicles to align.
Read more about wheel alignment
---
PASSENGER TYRE CHANGERS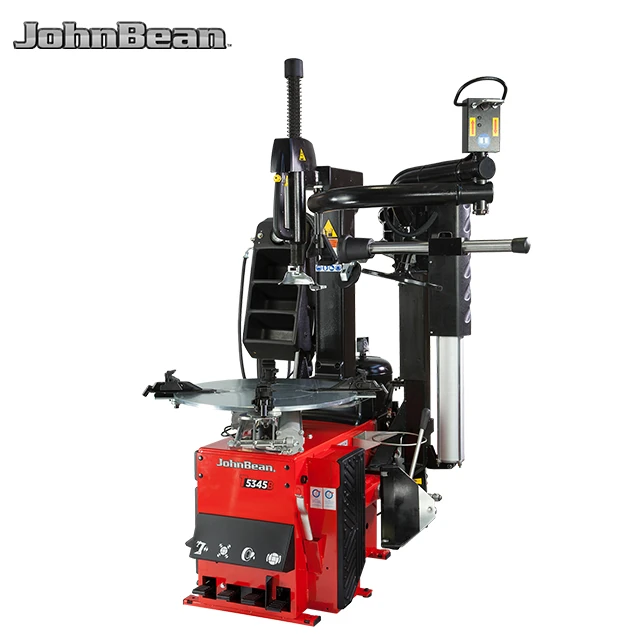 Tyre changers make light work of labour-intensive tyre changes.
With a technologically advanced, easy-to-operate tyre changer, you are sure of a healthy cash flow in your tyre business.
---
TRUCK TYRE CHANGING EQUIPMENT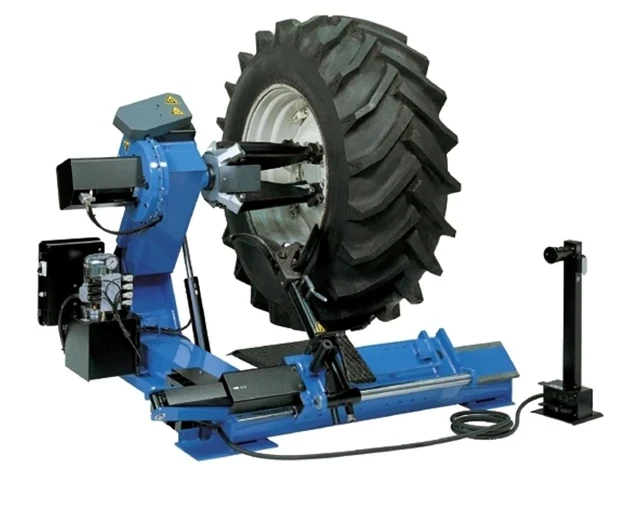 Changing tyres on the rims of heavy trucks and earthmoving equipment is a task done better with a machine.
GTS stocks automatic tyre changers for large businesses and manual changers for small tyre changing businesses.
Our Summit, John Bean and Gaither tyre changers will help you to maximise profit in your tyre-changing business.
---
TYRE REPAIR EQUIPMENT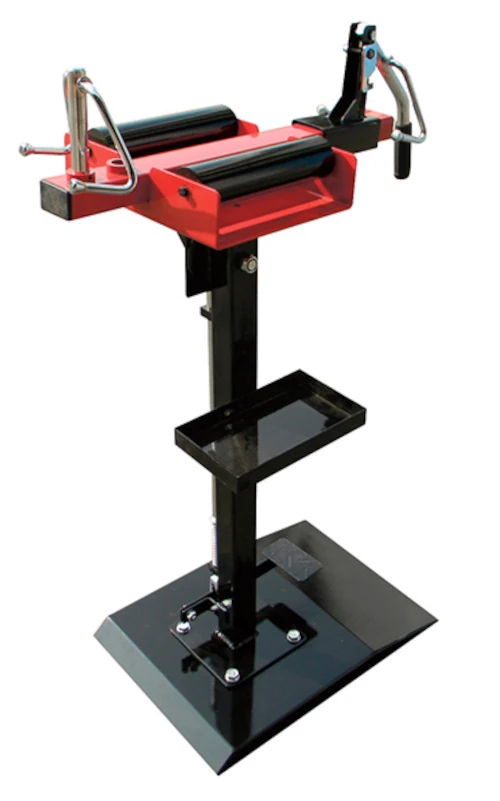 Tyre repair is the little brother in the tyre business.
Small tyre repairs are often not considered big enough jobs to give a large income. Tyre repair is, however, a cash cow and the many small repairs every day can add up to a sizeable contribution to the bottom line of any vehicle repair shop.
Tyre repairs are a good entry point into the lucrative tyre business, especially for small and township businesses.
---
BRAKE EQUIPMENT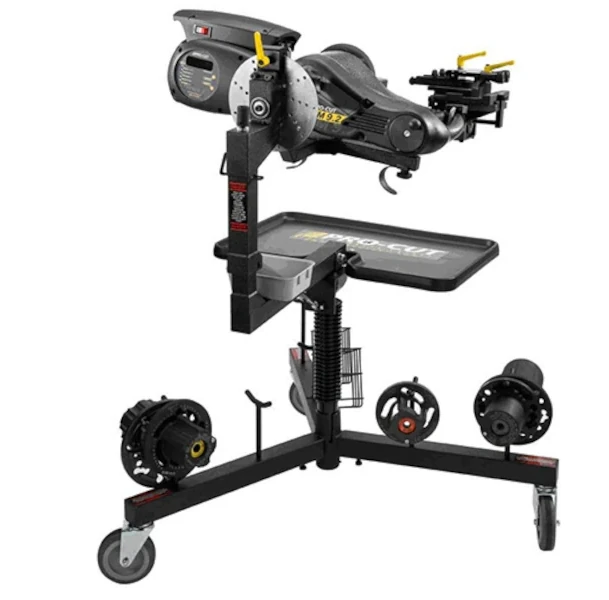 The brakes of a vehicle are the most important safety device on a car or truck.
Garage equipment should include brake equipment because brake services are what vehicle owners expect in any workshop.
DIAGNOSTICS EQUIPMENT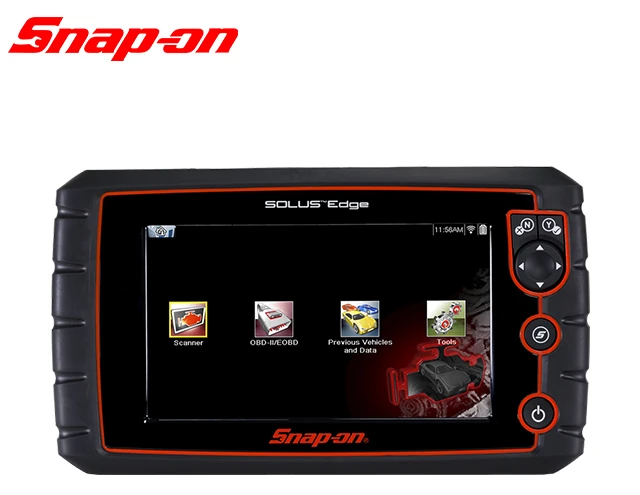 Diagnostics machines enable workshop technicians to diagnose faults and identify quick solutions to electronic problems.
The advantage of diagnostics machines is that it removes the traditional way of deduction problem-solving and save a lot of time.
The diagnostic machine identifies the potential problem within a fraction of the time the manual process needs.
GTS stocks the best diagnostic tool brands to make it possible for technicians to provide a professional service to their clients.
---
PASSENGER WHEEL BALANCERS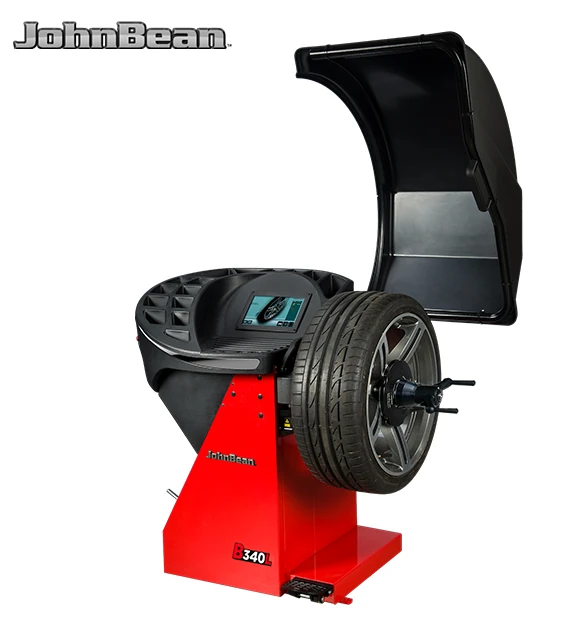 Balancing car tyres correct any weight imbalance on the tyre and the wheel assemblies.
Tyres that wear unevenly create a vibration of the steering wheel, the floorboard and the seats.
Correct balancing reduces strain on the drivetrain.
Tyre balancing should be distinguished from wheel alignment.
Balancing allows for the tyre to wear off effectively because it distributes weight evenly around the vehicle.
---
TRUCK ALIGNMENT AND BALANCING EQUIPMENT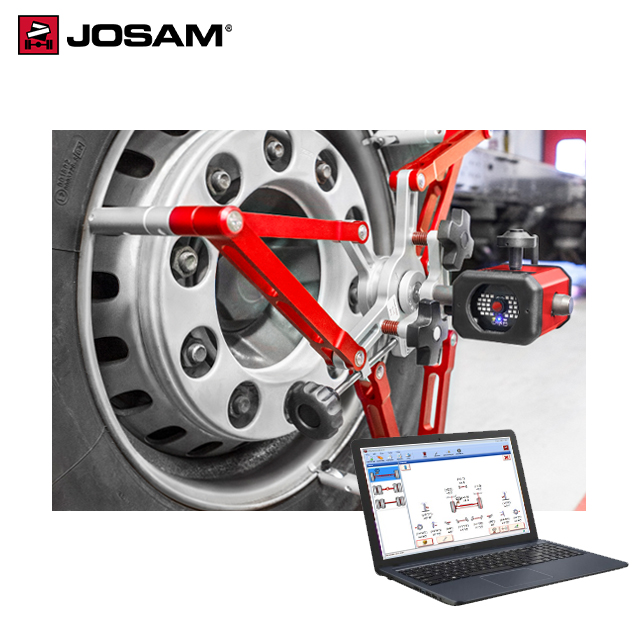 Camber is the degree to which a wheel tilts from the vertical position. The perfect vertical camber is 0 degrees.
Truck tyres are expensive and a burden on the budget, which makes the care for the tyres of a truck or fleet of trucks, non-negotiable.
GTS sells wheel alignment and balancing equipment that are acknowledged as the best in the transport industry.
---
BALANCING ACCESSORIES
Tyre or wheel balancing is necessary because it protects rotating tyres from vibrations.
Unbalanced and vibrating wheels cause stress on the wheel bearing as well as components of the suspension, increase fuel consumption and decrease tyre life.
---
WORKSHOP TOOL SETS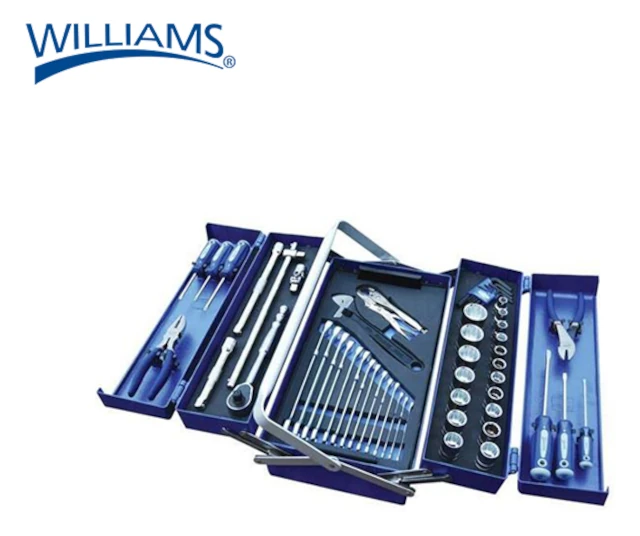 Workshop tools are all devices that a technician uses to do repair and maintenance on a vehicle or part of a vehicle.
GTS Garage Equipment stocks a range of quality tool sets for the workshop.
Our toolsets contain all the tools a technician needs to do repairs and maintenance.
ALIGNMENT TOOLS AND ACCESSORIES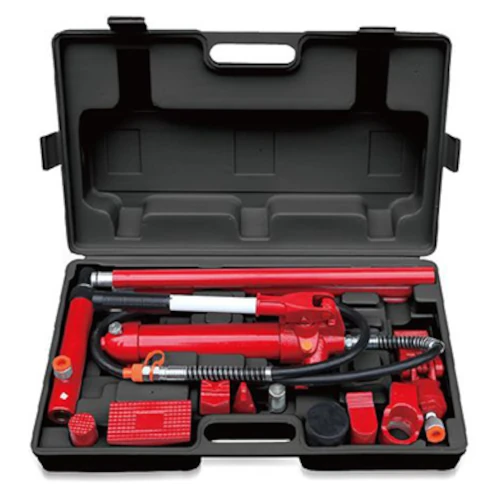 Wheel alignment improves fuel efficiency, makes tyres last longer, prevents damage to components such as the suspension and transmission and ensures good vehicle handling.
Aligning vehicle wheels is a skilled job and technicians need quality tools to provide an effective and professional service.
---
GTS Equipment imports and sells top garage equipment from brands such as:
Snap-on
JohnBean
Summit
Williams
Hofman
PCL
Branick
Josam
Romess
Blue-Point
Sun
GTS Garage Equipment promotes these brands: